"If you're going to do it, do it"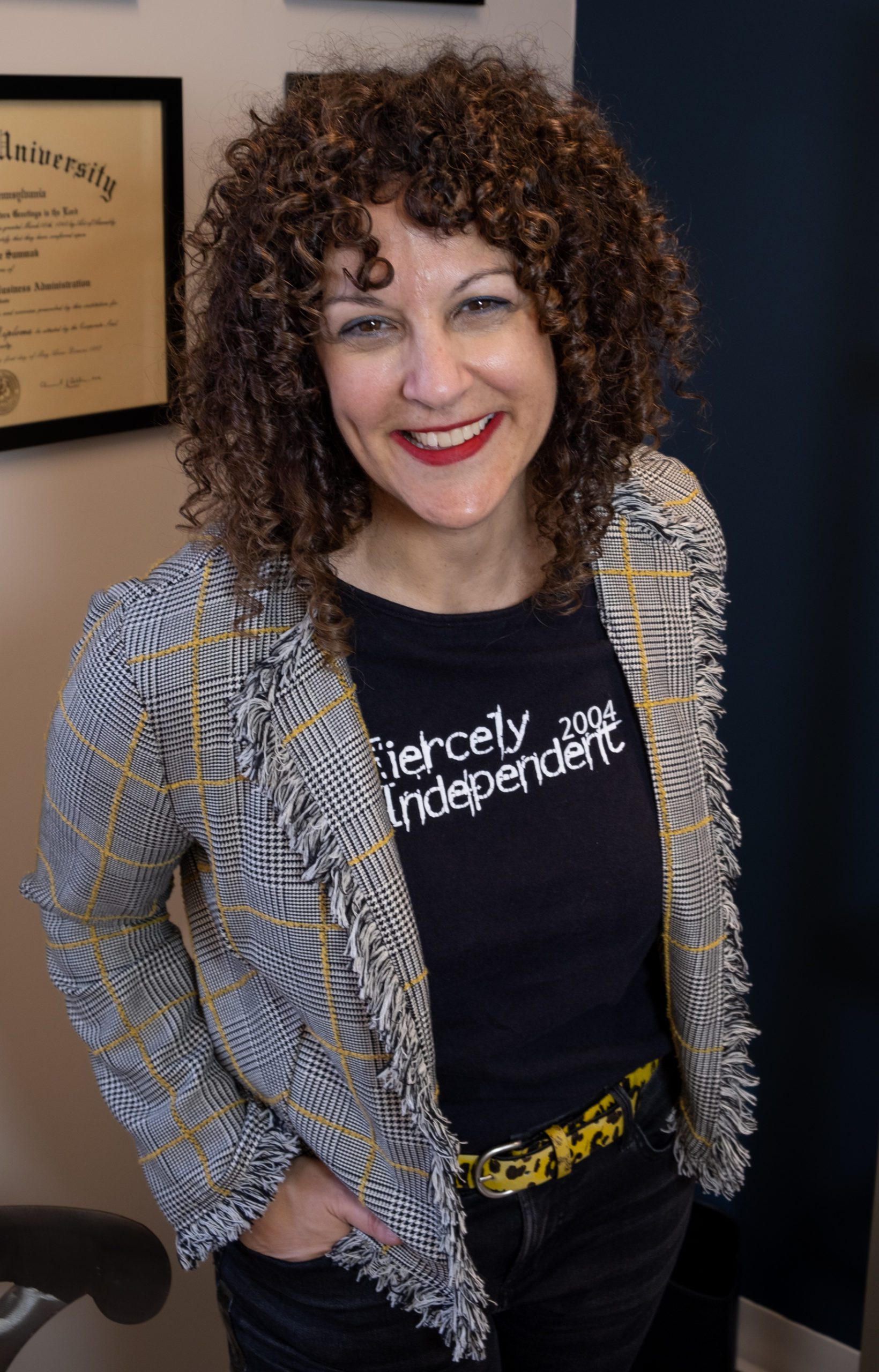 But enough about me. Let's talk about you.
What I've Done
I had 20 years of business experience when I started helping people improve and transform their lives in my new role as psychotherapist.
For eight years, I kept my two professional identities separate–full-time business person and part-time psychotherapist. (Picture Clark Kent by day and Superman come nightfall.)
When I recognized the power of blending these two skill sets, I became a leadership and career coach.
For over a decade, I partnered with C-level and senior executives to drive organizational efficiencies, communication, and culture. That expertise is coupled with a deep understanding of psychology and human behavior making me an ideal copilot on your professional journey: whether you want to level up in your current career, or you're seeking something different.
I earned a Bachelor of Science in business administration, cum laude, from Villanova University and a Master of Social Work degree with a clinical concentration from Fordham University. I received my professional coaching certification from iPEC (Institute for Professional Excellence in Coaching): a fully accredited program by the International Coach Federation (ICF). I am also a Master Practitioner of the Energy Leadership Index (ELI), named one of "11 Assessments Every Executive Should Take" in Forbes.
That's the stuff you'll find on my resume, but as I tell my clients, there's more to all of us than our resumes.
Who I Am
I have called Manhattan my home since 2000. The energy of the city fuels me, and I find joy interacting with and observing the people who roam New York's streets with me.
In my senior year of high school I was voted "Most Congenial."
I choose sweet over salty every day. Nothing gets my attention like a bakery window or a candy counter.
The brighter the color, the better. You won't find one white wall in my home.
My mother tells me when I was four years-old, I started saying, "If you're going to do it, do it. If you're not going to do it, don't do it." Now I understand things can be a bit more complicated than that, yet this is still a philosophy I live by.
Need some help doing it for yourself?
How I Roll
These values are at the foundation of how I show up to my work and my life:
Compassion
Curiosity
Directness
Honesty
Humor
Integrity
Openness
Positivity